FIFTY ON FIVE - FIRST TO MARKET
We're on an aggressive push to connect Engine5 with Dealerships in all 50 states. With our vast array of products, there are plenty of ways to get started with DealerFire.
Jump on board with Custom Dealer Websites, Dealer Coupon Systems, Automotive Search Engine Marketing, Mobile Websites, Dealer Email Newsletters, Social Network Marketing, and Text Message Marketing.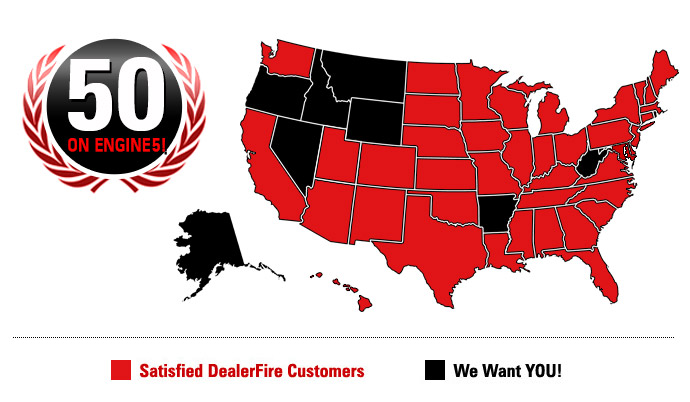 We're looking for First to Market dealers in the following states:
Only 8 States Remaining!
Alaska
Arizona
Arkansas
Idaho
Maine
Maryland
Michigan
Montana
Nevada
New Hampshire
New Jersey
New Mexico
North Carolina
Oregon
South Dakota
Utah
Virginia
Washington
West Virginia
Wyoming