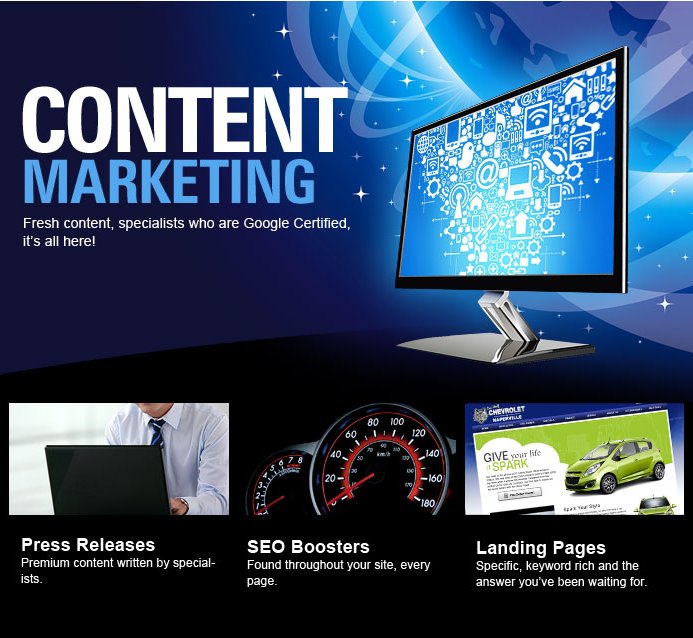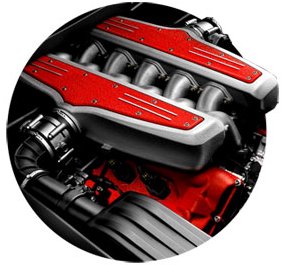 SUPERCHARGE

YOUR BLOG
Custom content written by Google Analytics Certified Digital Marketing Specialists.
CUSTOM
LANDING PAGES
Custom design and integration of a single lead capture page
Leverage a full suite of SEO tactics to compliment a targeted marketing initiative
Steer traffic to a relevant lead generation form for high conversion rates
PRESS RELEASES
Custom written content distributed through a network of news and other media outlets
Create highly contextual links from authoritative source back to content within your site
Code your site and blog to leverage descriptive phrases within anchor text
VEHICLE DESCRIPTIONS
Choose up to 10 units within your inventory to leverage long tail search queries
Add personality and colorful descriptions to make your vehicle stand out from your competitors
Fresh content deep within the site helps search engines that users can expect relevant content
VIDEO SEO
Edit raw footage to appropriate and search friendly run times
Tag and optimize with keyword-rich titles and upload to YouTube
Customize with links and unique call-to-action
The base age for YouTube is 18-54 years old
Google will introduce 550 updates to its algorithm this year
Interested in a Product or Service?
DealerFire knows their stuff and are here to help you. If you have any questions about our products, services or need some helpful advice on your SEO strategy just drop us a line and we'll be in touch to help you sell more cars online!
Talk to our product specialists
(877) 828-9719
Chat Live